Regular price

₹949

Sale price

₹949
Net Quantity: 50ml / 1.7 fl oz

A multifunctional and truly holistic approach to hair health for dramatically lustrous hair. 
Powered by a curated selection of 11 clinically-proven Ayurvedic active ingredients

including Castor Oil (12%), Hibiscus (1.6%), Brahmi (1.6%) and 5 powerful carrier oils (sesame, coconut, almond, Indian Argan, and Vitamin E), this 100% natural origin formulation leaves tresses restored, hydrated and healthy. 
Our formulation is grounded in heritage and Ayurvedic wisdom handed down, generation to generation in the Khosla family. Champi Hair Oil has been fine tuned over 40 years for optimal results by Diipa's mother, Ayurvedic doctor and dermatologist, Sangitha Khosla. Diipa was passionate about sharing this family secret with you, a truly groundbreaking formulation marrying the best of clinically-proven Ayurvedic powerhouses with effective seed and nut oils. 
"Champi has existed in Indian medicine and health as one of the most famous head massages since 600BC. Like all elements of Ayurveda, there is a true preparation and ritual that accompanies it. For our family, it actually started with my father who would personally provide a 'chumpi' to me and my siblings every Sunday. Champi Sunday became a memorable weekly ritual for the Khosla family." Sangitha Khosla.
efficacy
usage & storage
ingredients
more information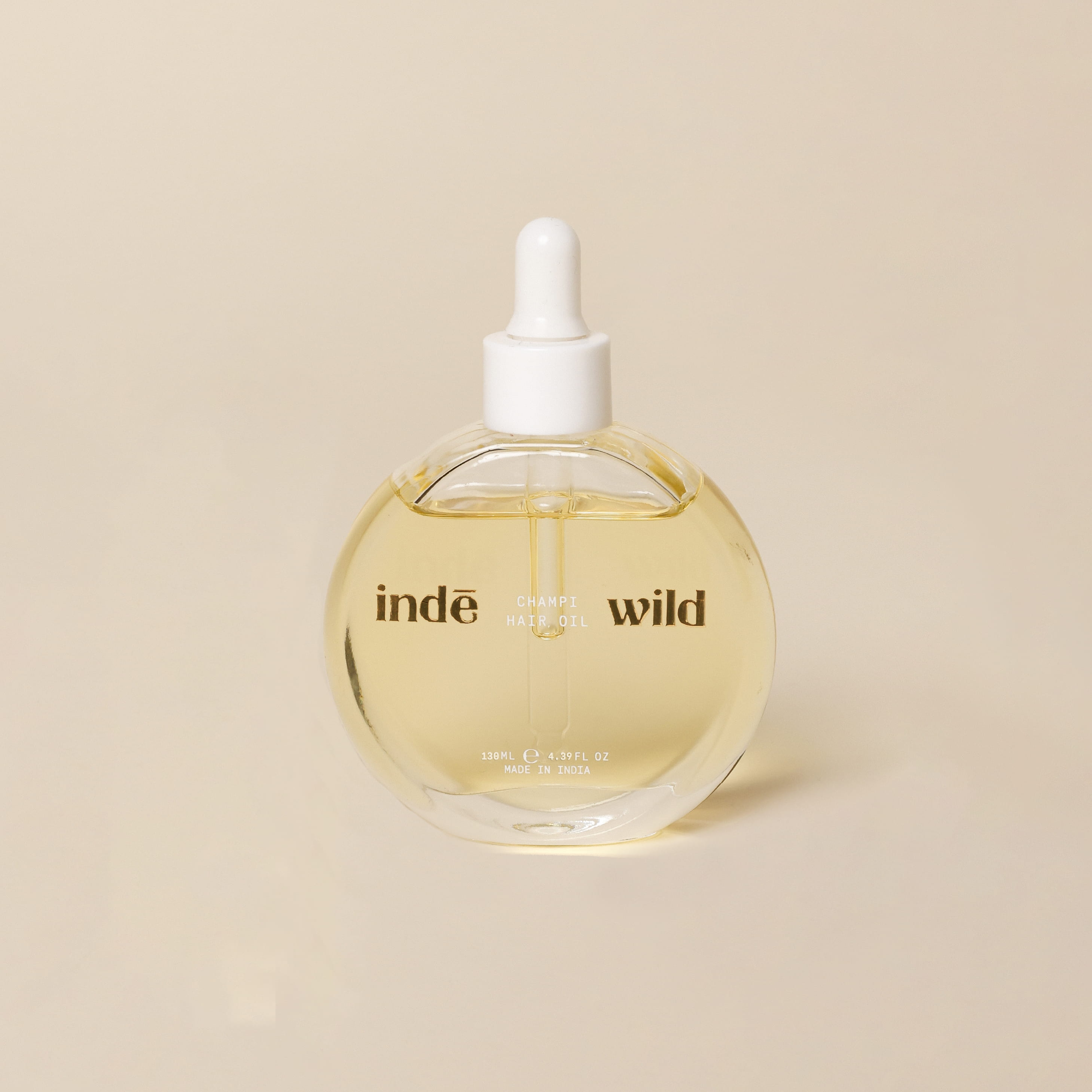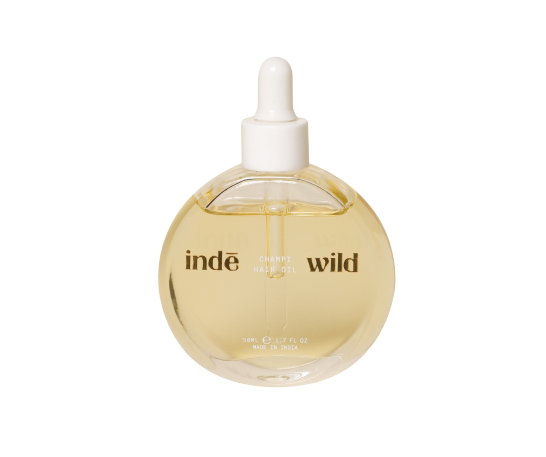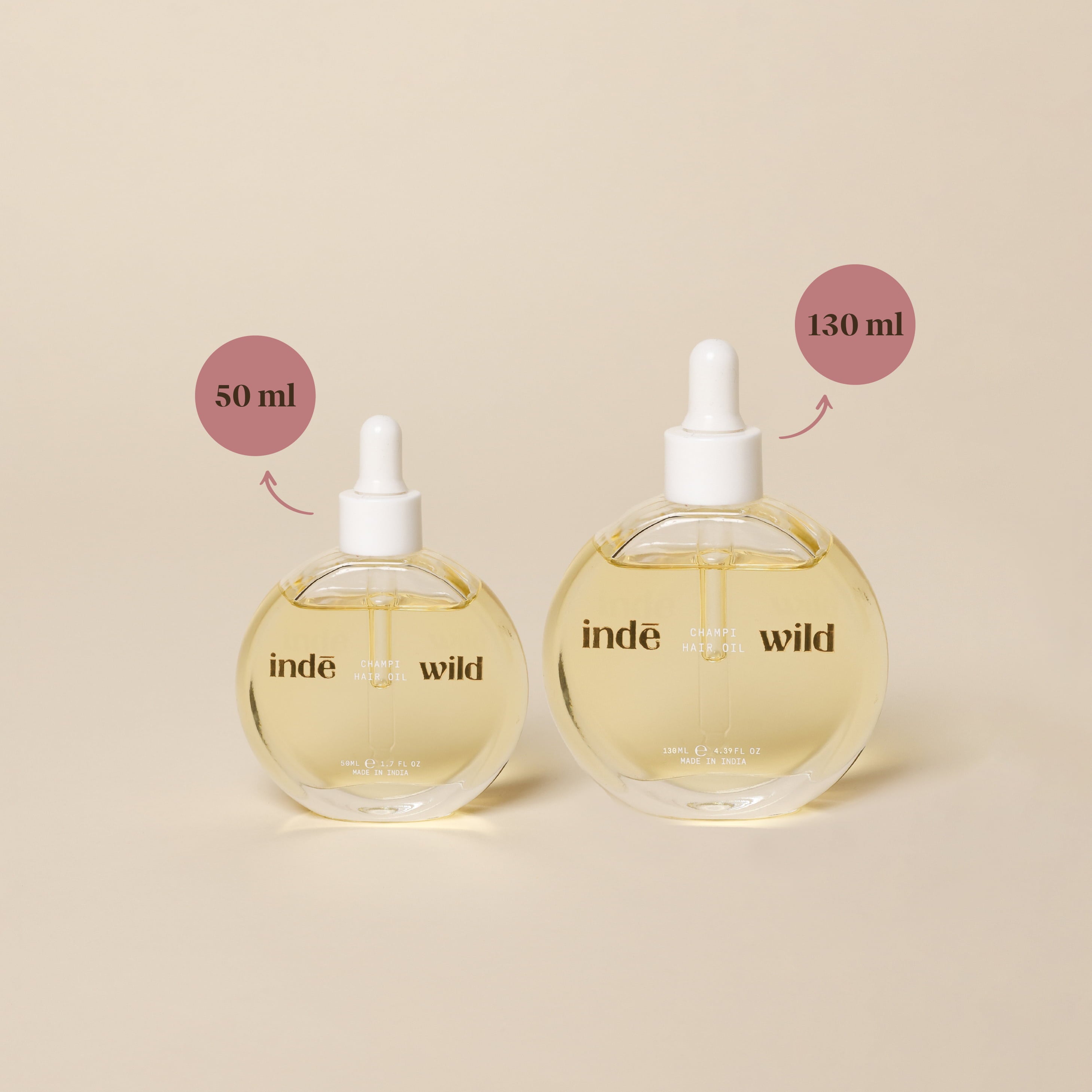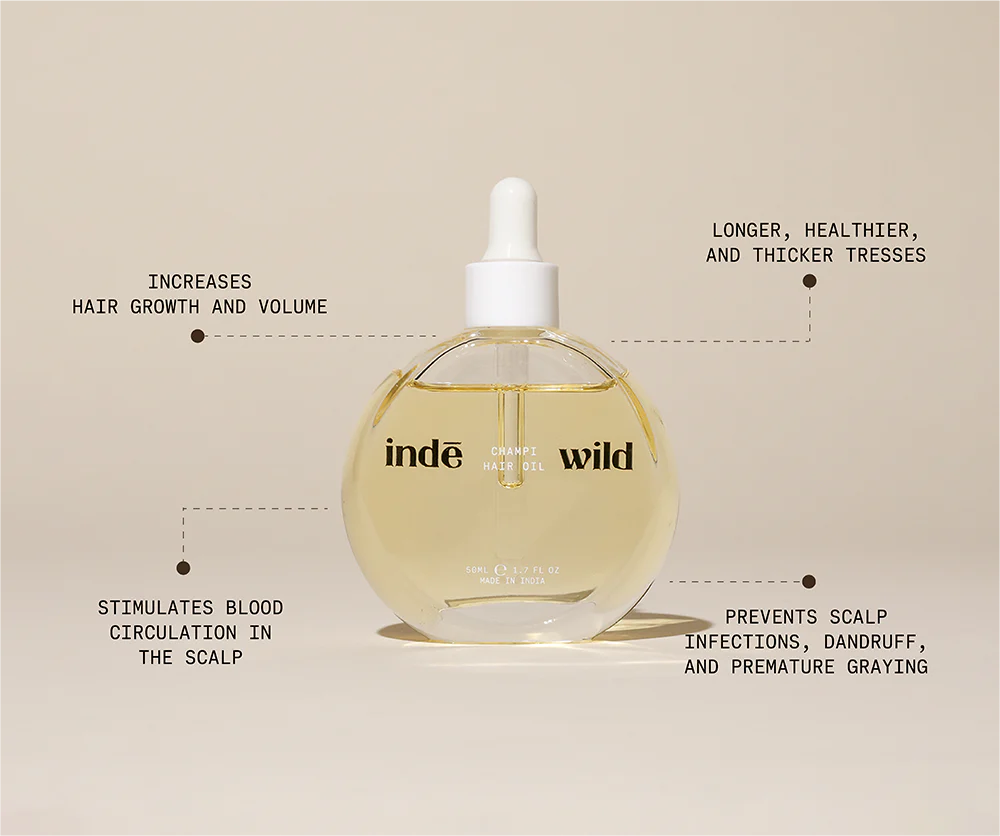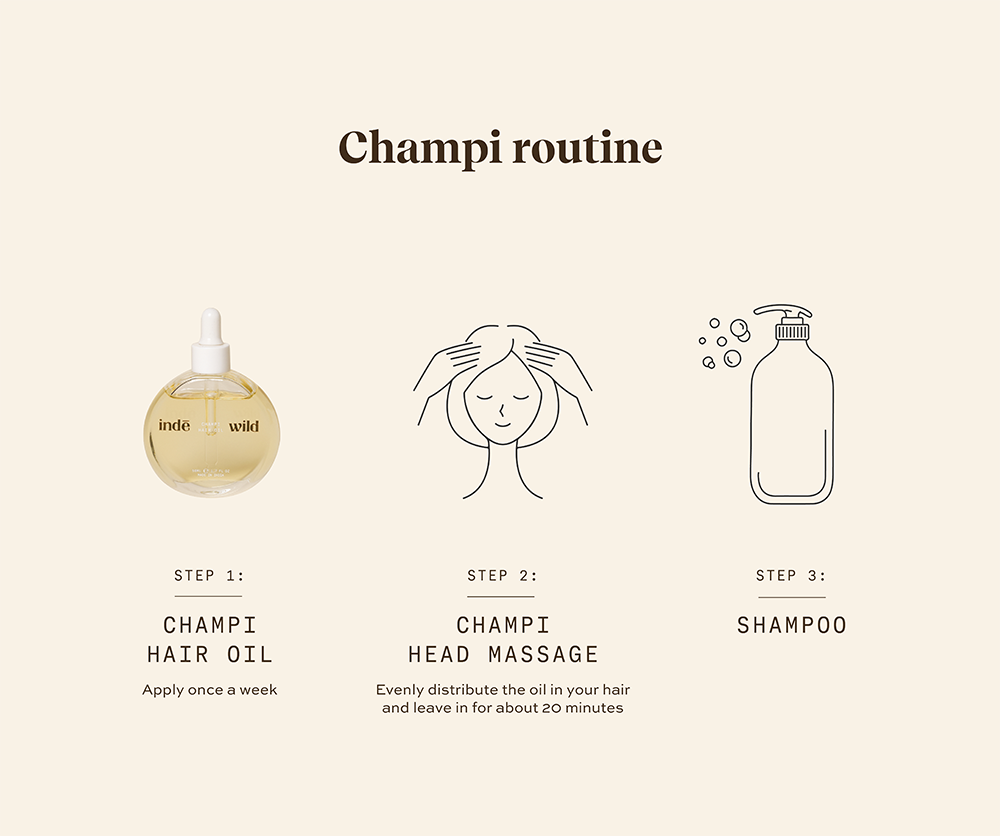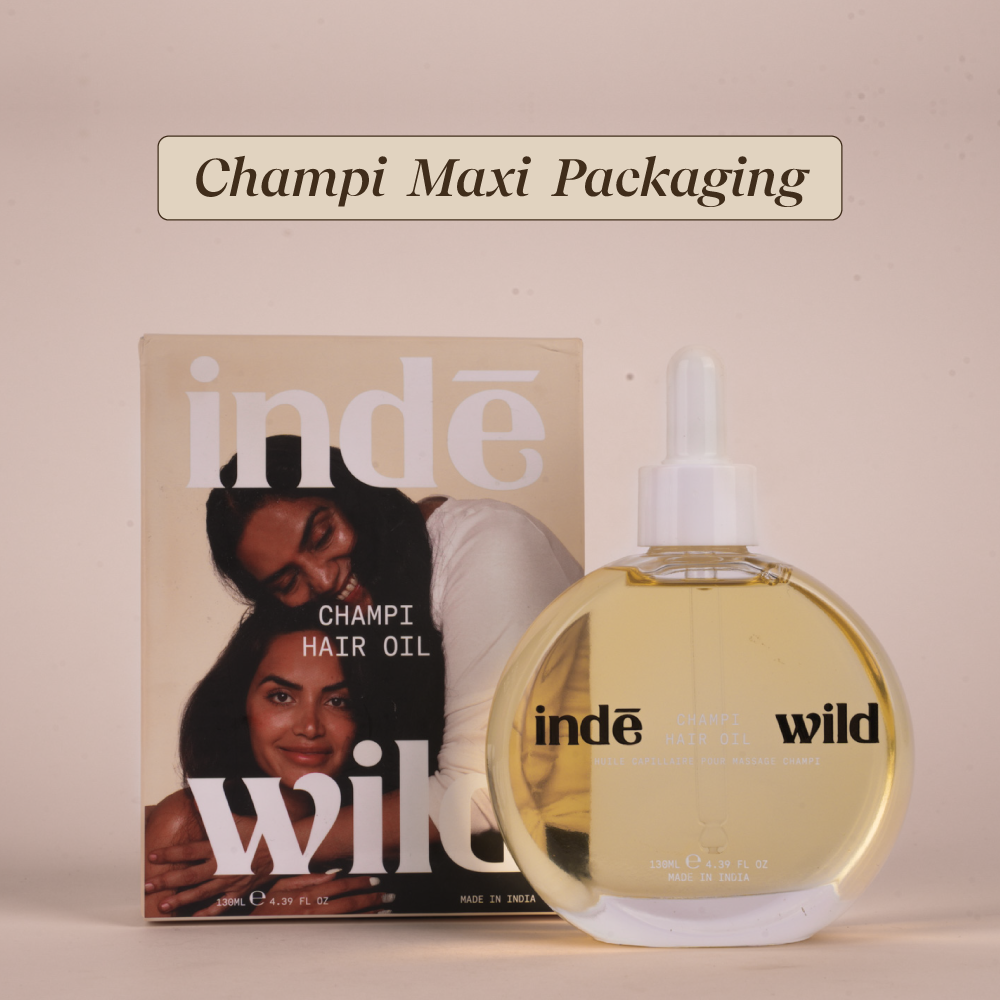 Redensyl (3%)
Synergistic blend of ingredients including centella and Larix Europaea Wood Extract clinically proven to promote hair growth.

Procapil (3%)
A combination of peptide, potent Apigenin and oleanolic acid from olive tree leaves help to promote hair strength while reducing hair fall.
Baicapil (3%)
A blend of scutellaria baicalensis, soy, arginine and wheat sprouts work together to help stimulate hair growth, for healthier hair and visibly dramatic volume.

1.6% BRAHMI EXTRACT
Rooted in Ayurveda and often called the "herb of grace," Brahmi acts as a brain tonic and contains antioxidants which prevent split ends and encourage stronger, healthier hair. It not only soothes the scalp and mind, but also boosts hair strength while preventing split ends and reducing hair fall out.
1.6% AMLA EXTRACT
Containing hair health essentials like iron and carotene, Amla is commonly used in Ayurvedic skin and hair health practices. It revitalizes the scalp, stimulates growth and strength, and controls premature graying – all to improve the overall appearance of hair.

1% TULSI LEAF EXTRACT
This anti-bacterial, anti-inflammatory herbal treatment soothes and nourishes the scalp and hair while rejuvenating hair follicles.

1% MARIGOLD EXTRACT
This hydrating ingredient is rich in antioxidants, adding shine to the hair. It also calms and treats scalp irritation, giving way to healthy hair growth.

1% LICORICE ROOT EXTRACT
A natural ingredient, licorice root helps reduce hair fallout, moisturizes and softens hair, and stimulates hair growth.

1% FENUGREEK EXTRACT
A rich antioxidant and excellent source of protein and amino acids, Fenugreek helps to repair damage from the sun, other heat or chemical styling products and color treatments. It also induces hair growth and has anti-inflammatory and antifungal effects.

0.4% NEEM LEAF EXTRACT
Used in Ayurvedic practices for centuries, Neem reduces dryness, contains phytocompounds to avoid dandruff as it soothes scalp inflammation. It also protects and nourishes hair and works as an anti-inflammatory agent with healing properties.

0.4% ROSEMARY EXTRACT
This ingredient is anti-inflammatory and improves blood circulation while protecting against and preventing hair breakage.
COCONUT OIL
Among its many benefits, this natural oil smoothes the hair, prevents protein loss, adds luster and aids in protection while repairing dry and damaged hair locks. Its in-built triglyceride of lauric acid (principal fatty acid), has a high affinity for hair proteins and, because of its low molecular weight and straight linear chain, is able to penetrate inside the hair shaft. The results – longer, healthier, and thicker tresses.
SESAME SEED OIL
A natural oil that nourishes from the inside out, sesame seed oil soothes dry hair, protects it from UV rays, enhances blood circulation to the scalp, and prevents dandruff and flakiness, hair fall out and early graying.
ALMOND OIL
Known for long-lasting nourishment, protection against environmental stressors and shine, this oil has earned its stripes.
INDIAN ARGAN OIL
An Ayurvedic best kept secret, this oil is the optimal choice for fighting frizz. It also protects and softens the hair, repairing damage and reducing dryness over time.
VITAMIN E
This antioxidant commonly used in skincare also benefits the scalp and hair. It stimulates blood circulation in the scalp and improves hair texture, leaving behind healthy hair with natural shine.
NATURAL JASMINE
This gentle anti-microbial ingredient contains revitalizing and elasticity properties that condition the cuticle and hair shaft.
CHAMPA OIL
A natural fragrance coming from India, this oil is nostalgic, adds therapeutic value with its calming properties, and is sweet and warm with earthy, wood tones.
LAVENDER OIL
Living up to its reputation, lavender oil calms the mind, body and soul – allowing for restful sleep. For hair specifically, it helps stimulate hair growth, soothes the scalp from irritation, and aids in reducing hair loss.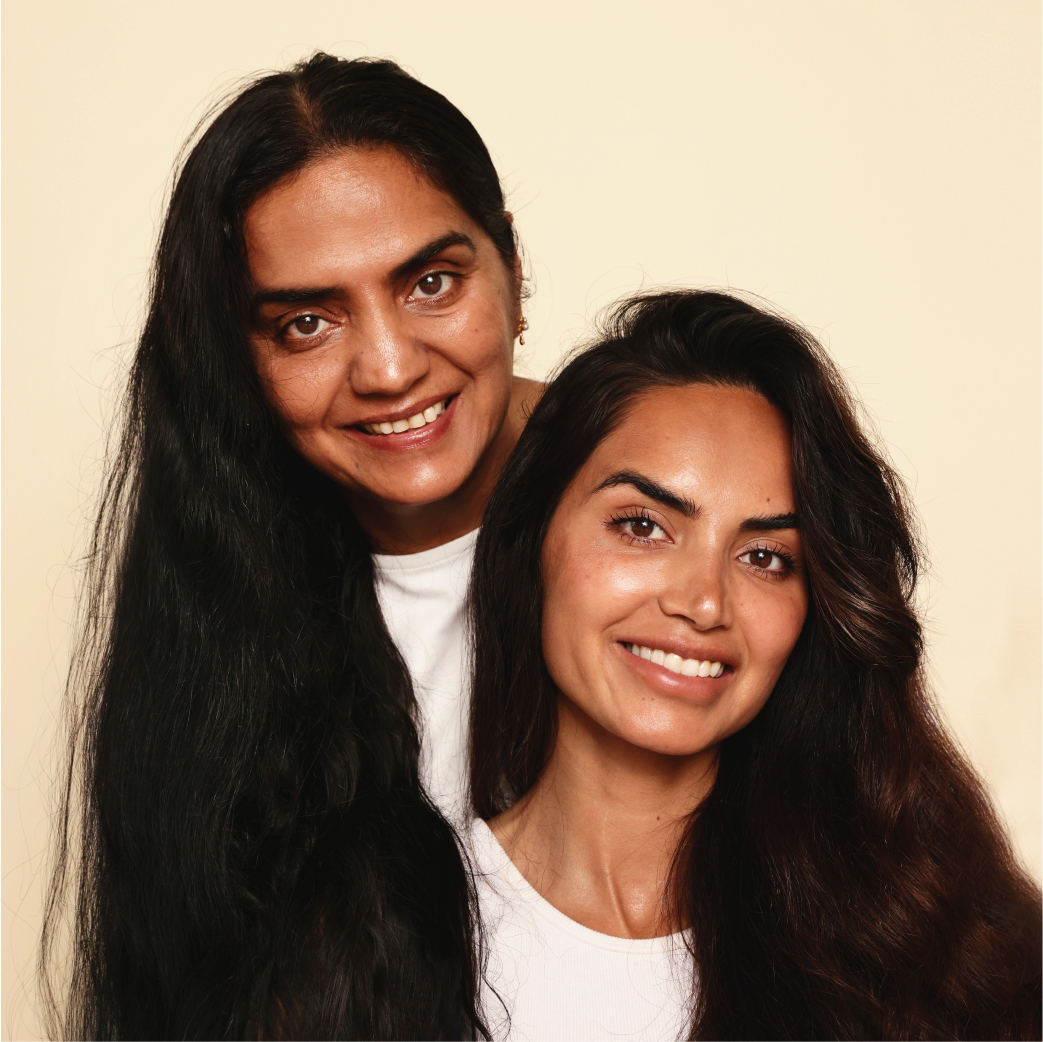 a luxurious, meditative ritual
Champi is an ancient Ayurvedic scalp-massaging technique used to promote hair health while calming the mind, relieving stress and stimulating memory boost. It is an experience of complete serenity.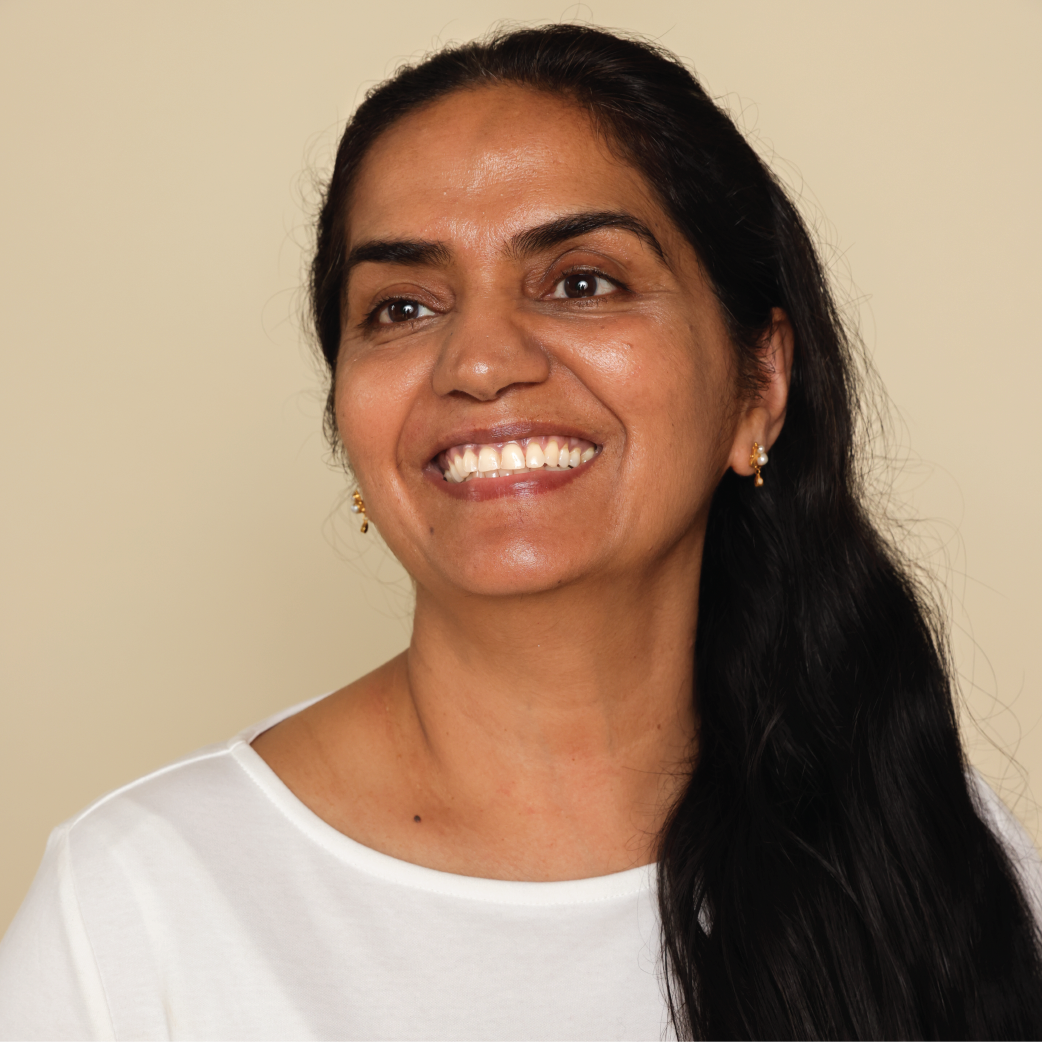 a mother's touch
Diipa's mother, Sangitha Khosla, first sought inspiration from her Ayurvedic garden in India at just 19 years old, creating her first hair oil treatment. Years later, now as an Ayurvedic doctor and dermatologist, she uses that same formula to date – and has generously offered her exact recipe in the making of our Champi Hair Oil.
hair health from root to ends
The Champi Hair Oil encourages hair growth and strength from the scalp all the way to the ends of the hair. The results — thicker, fuller looking hair.
FAQs
Is the Champi Hair Oil dermatologically tested?

Yes, we're proud to say that the Champi Hair Oil is dermatologically tested for safety and has been deemed as non-irritant.
What is "champi"?

A champi ritual is a head and scalp massage using hair oil and incorporating the use of pressure points to relieve tightness and tension. When done weekly, it has shown to increase circulation and nourishment, and therefore hair growth, while calming anxiety.
Why is champi important?

The practice of champi head massages, using oils to nourish the scalp and hair, is proven to reduce stress carried in the head and neck. This technique of massaging oil into the scalp in a circular motion increases the flow of oxygen to the brain, thus lessening anxiety. For the hair, it is an effective practice for conditioning the scalp, boosting hair health from the root to the ends, reducing dandruff and hair breakage and thinning, and preventing premature graying.